BLUF Chicago – Night of Uniforms and Boots at Touché:
Saturday 8.19.17 is BLUF GEAR Night!! Join us for a night of uniforms and boots!
Touché will alo be hosting its annual Boot Fetish Party "These Boots Are Made For Walkin'" to benefit the AIDS RUN & WALK team for Chicago House and Social Services. The event begins at 10pm and features bootblacks, a live auction and a raffle for a new pair of Chippewa boots provided by Leather 64TEN. Other raffle prizes include gift certificates area businesses and CLAW 2017 weekend registrations. Capping off the night will be a contest for the hottest boots in the house. – Touché 6412 N. Clark St. Chicago.
Other Events:
BLUFChicago at Touché: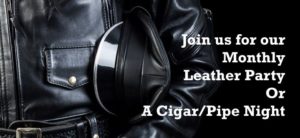 Monthly BLUF Leather Party
on GEAR Night
Third Saturday of every month
10:00pm – 1:00 am
Touché
6412 N. Clark St., Chicago IL
We'll be meeting at Touché in the dresscode enforced club room for our monthly BLUF party on GEAR night, so make sure you have your leather uniform, fabric uniform, or other Levi/Leather gear on. A bootblack is on duty to help you get that high shine and look your best.
We look forward to seeing you.
Check back soon – new dates to be added
Need leather?
Check out our retailers in our shop tab they can help you get the right items and fit.